Military Members, Veterans & their families can enjoy the newly found freedom in 2021 with these amazing benefits & discounts!
We all know, the past months have been dreadful BUT things are getting back to normal! Many states are opening up again and so do businesses – many celebrate this with incredible deals. Military Members & Veterans can now take advantage of many paused benefits and discounts again!
1.
Perfect to relax and enjoy the wonders our country has to offer – Veterans & Gold Star Families get free entrance to national parks!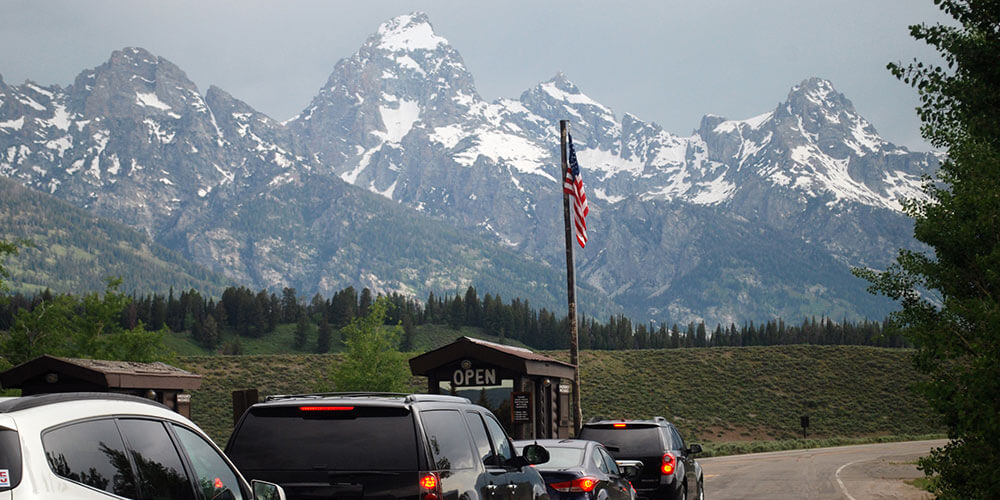 DoD & DoI finally recognize all Veterans & Gold Star Families! Since beginning of this year (technically since Veterans Day 2020) all Veterans and Gold Star Families will be granted free access to national parks and other Federal lands managed by the DoI and now is the time to utilize it!
Take a day or a long weekend off and visit the beautiful sights this country has to offer!
Entrance fees for the National Park Service and the U.S. Fish and Wildlife Service and standard amenity recreation fees for the Bureau of Land Management and the Bureau of Reclamation sites will be waived for Veterans and Gold Star Families. They will have free access to approximately 2,000 public locations spread out across more than 400 million acres of public lands.
Here's who qualifies and what you need to bring:
"For purposes of this program, a Veteran is identified as an individual who has served in the United States Armed Forces, including the National Guard and Reserves, and is able to present one of the following forms of identification"
Department of Defense Identification Card
Veteran Health Identification Card (VHIC)
Veteran ID Card
Veterans designation on a state-issued U.S. driver's license or identification card
Gold Star Families are next of kin of a member of the United States Armed Forces who lost his or her life in a "qualifying situation", such as a war, an international terrorist attack, or a military operation outside of the United States while serving with the United States Armed Forces.
2.
Veterans & Servicemembers can save up to $40,000 on their Mortgage in 2021!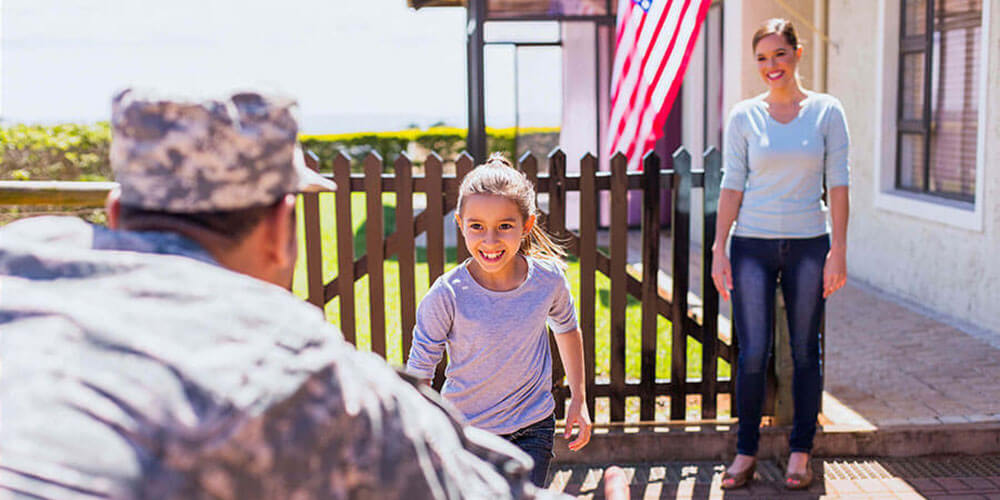 Still available in the beginning of 2021! One of the many perks of being a veteran is access to benefits that are otherwise unavailable to civilians. Unknown to many active duty and former military members are some amazing government refinance programs available to them through their VA/GI Bill benefits which can help them save money on their existing house payments.
Currently, Congress' mortgage relief program can lower veteran homeowner payments by as much as $3,252 per year! Who knows what will happen with the change in the administration!
The bad news? This program is very temporary, as the banks want it eliminated as soon as possible. The good news? Once you match with a lender you're in for good.
3.
Get a $500,000 Tax Free Term Life Policy Starting at only $1/day!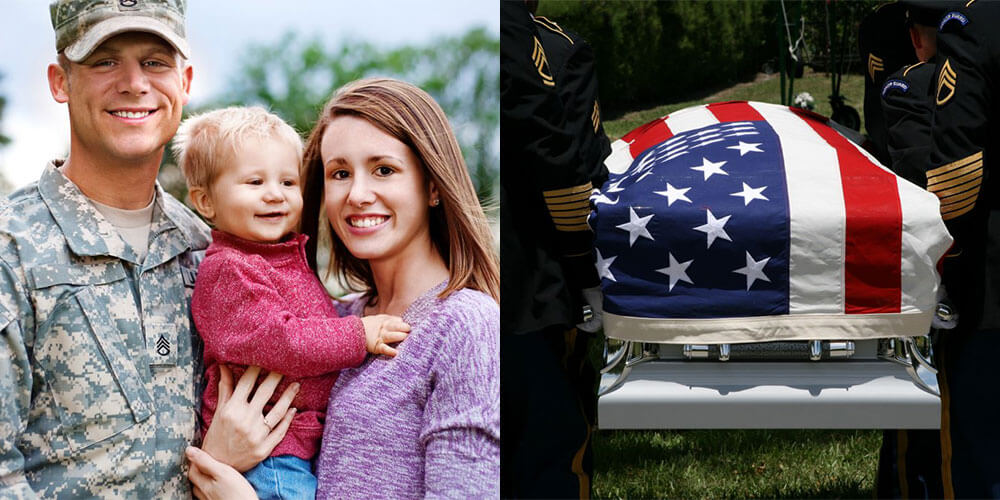 If you meet one of these requirements:
Active Duty
Veteran
Retiree
Military Spouse
Dependent
You may be eligible for significant savings!
Select your age group & answer a 60 second questionnaire to get a quote:
18 – 29
30 – 49
50 – 60
60 – 70
Rest easy knowing your loved ones are protected!
Imagine this – you got married 2 years ago, a child is on the way and you've just moved into a new home. Everything is going as planned – but is the $400k max. SGLI/VGLI payout really enough to protect your family?
The average cost of raising a child in the US until age 17 is about $233k while the average house costs $284,600 – combining both we're already at $517k, but we have not even factored in college education or anything else yet.
Editor's Note: Find an affordable policy with no pitfalls (such as "no war" or "no aviation") today!
Protect Your Family's Future Today!
Quick. Simple. Affordable. No Exams. No Hidden Fees. No BS.
4.
Jury Awards Iraq Veteran $1.7 Million in Crucial 3M Bellwether Trial!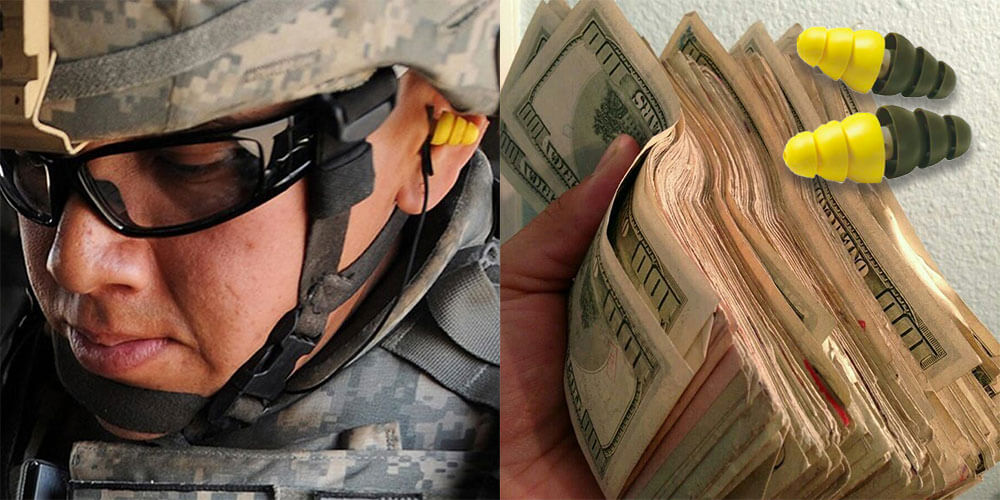 Everyone knows about the pending 3M cases, and now a jury has finally reached a verdict! At the end of June, a federal jury concluded earplug manufacturer 3M shares some liability for an Army veteran's hearing loss after using their product while serving, as they knowingly sold a defective product to the U.S. Military. They awarded $1.7 million to Lloyd Baker, one of more than 230,000 military personnel or veterans who sued 3M. The positive outcome of the trial opens the door for other compensation claims!
In case this somehow flew over your head, and you've never heard about it: 3M knowingly sold defective equipment to the U.S. forces from 2003 to 2015. They have already settled a lawsuit by the DoD for around $7.1m and now face hundreds of thousands of private claims.
Join the Largest Consolidated Federal Mass Tort in U.S. History
If you have served between 2003 – 2015, were issued the CAEv2 (Combat Arms Earplugs by 3M) and suffer from hearing loss or tinnitus, we believe you deserve compensation. 3M has made a fortune selling defective earplugs to the military, exposing you to dangerous sound levels while you trusted them to keep you save!
A lawsuit settlement will NOT BAR YOU from also receiving VA Disability Benefits. The litigation is against 3M for knowingly selling faulty earplugs, not the U.S. Military.
5.
Stop paying for home & appliance repairs out of pocket!
Imagine this: you just got back from your tour, you come back home, the thermometer has already passed 100 degrees, you turn on the AC, but nothing happens… What do you do? You call your home insurance company. ACs are not covered! What the…?! What now?
Don't get knocked out by incredibly expensive home repairs - Fixing or replacing a broken AC or furnace can cost you thousands!
If your home was brand new your existing home warranty would cover it as most homes come with last for the first 1-2 years. But did you know you can get a warranty whenever you want? A proper home warranty covers everything a home insurance doesn't – from broken appliances to really costly ones such as furnace breakdowns or electrical issues!
Protect your home today with an updated 2021 policy and stop worrying about the future!
6.
Hold Off Paying Your Next Car Insurance Bill Until You Read This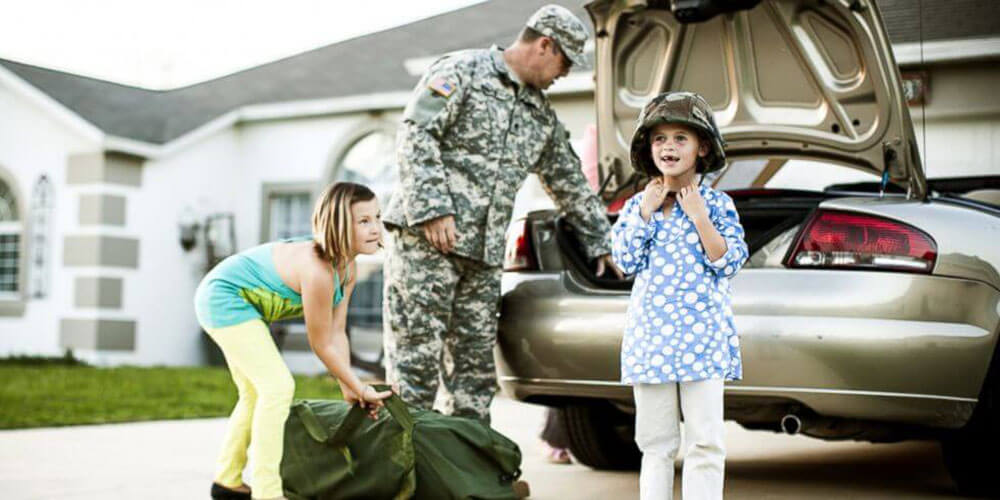 If you meet one of these requirements:
Active Duty
Veteran
Military Spouse
Dependent
And one or more of these:
No DUI in 3 years
Drive Fewer Than 70 Miles/day
Qualified Zip Code
Under 3 Tickets in 10 Years
Currently Insured
Clean Record
You may be eligible for significant savings!
New rule in 2021 enables good drivers to cut their rate!
For years insurance rates have only been going up and up. Many Military & Veteran drivers and their families are surprised finding out they qualify for much better rates when visiting this Free Rate Comparison Service to get an unbiased view of the best rates in their area that include any and all new rules.
Our data shows savings up to 70% & an average of $538 in annual savings
We decided to put this new service to the test and after entering our zip code and driver information we were surprised at the results we found.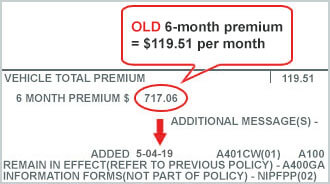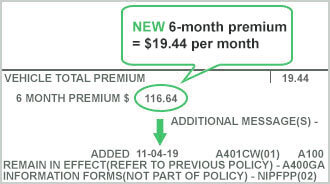 Editor's Note: You're NEVER LOCKED into your current policy. If you've already paid your bill, you can still cancel and receive a full refund for days remaining in your cycle.
7.
Free and discounted fishing licenses for Military Members & Veterans!
Regularly check in with your local state government! Regulations change every year but for the most part they're only getting better. Most states offer at least discounted – some even free – fishing licenses to Veterans and Active Duty! While some might require you to be active duty or having a certain disability rating others do not!
8.
Veterans & Military Members can get massively discounted windows & save up to 43% on their utility bill by installing energy efficient windows!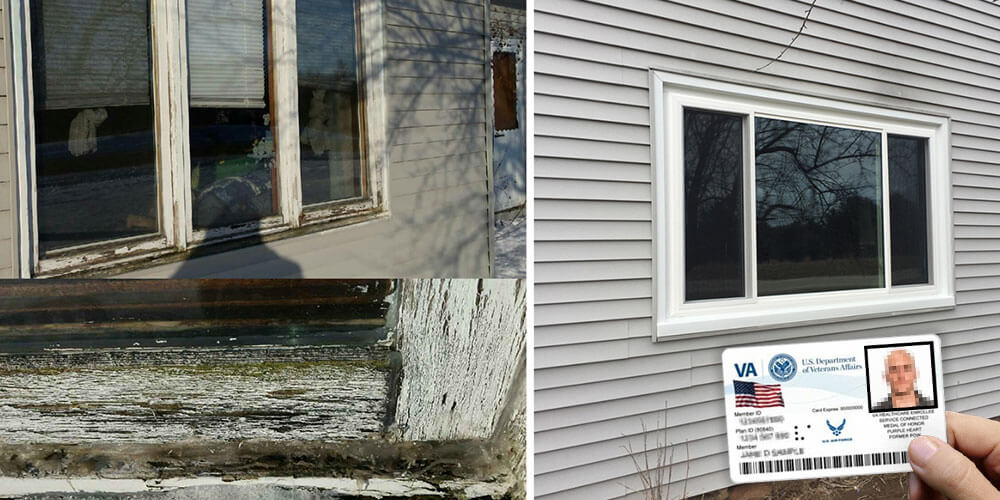 Everyone knows old windows do not only look bad but can cost you a massive sum by increasing your utility bills each month or even lead to serious issues around the house when moisture gets in. Poorly sealed or broken windows are among the most common reasons for mold developing!
New windows on the other hand do not only look great and increase your overall home value but also keep your house warm in the winter and cold in the summer – decreasing the power your HVAC needs and thus lowering your utility bills!
A recent study found simply by upgrading your windows to the latest standard you can save up to 43% on your utility bills!
BUT they come with a hefty price tag. At least they used to! Window companies are trying to stay afloat and this brilliant comparison website helps Military Homeowners finding the best deals in their local area by getting top licensed and insured vendors to compete for your business.
Combining local discounts, tax incentives, promotions, and financing options can lead to paying significantly less than you think! Every homeowner should take initiative now and at least check what they qualify for as checking what you're qualifying for comes at no cost!
9.
Cut down your energy bill with solar panels sponsored by the government!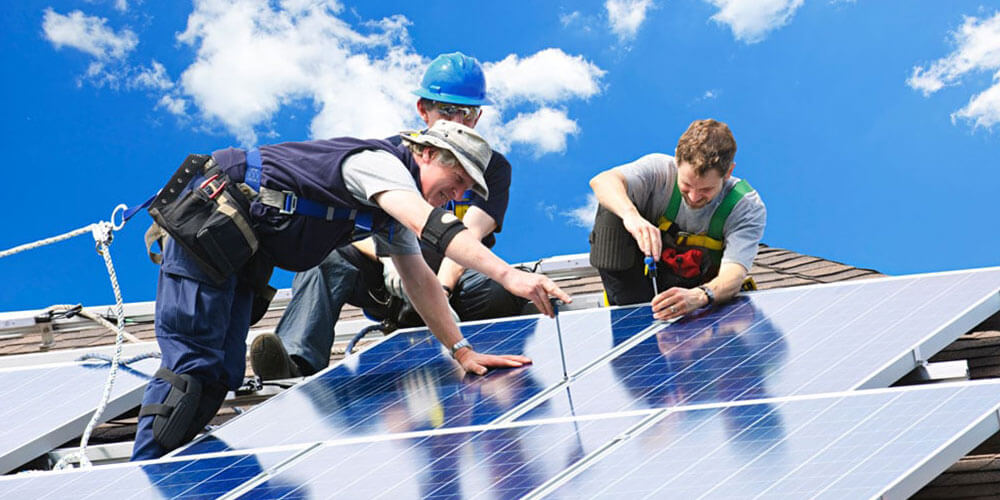 Protecting our country and saving the environment is awesome but saving cash is even better! The government issued a renewable energy tax credit to encourage homeowners in certain ZIP codes to go solar. Check if your ZIP code qualifies here.
Some reported they were able to claim subsidies and tax breaks to cover up to 99% of the installation costs – that's money straight into your pocket as you save big on your energy bill each month! And the best part with using this method? You literally might not need to invest even $1 into this upfront which usually is the highest cost associated with solar!
10.
This is how smart Military & Veteran Homeowners are saving $536/year on average on their home insurance rate!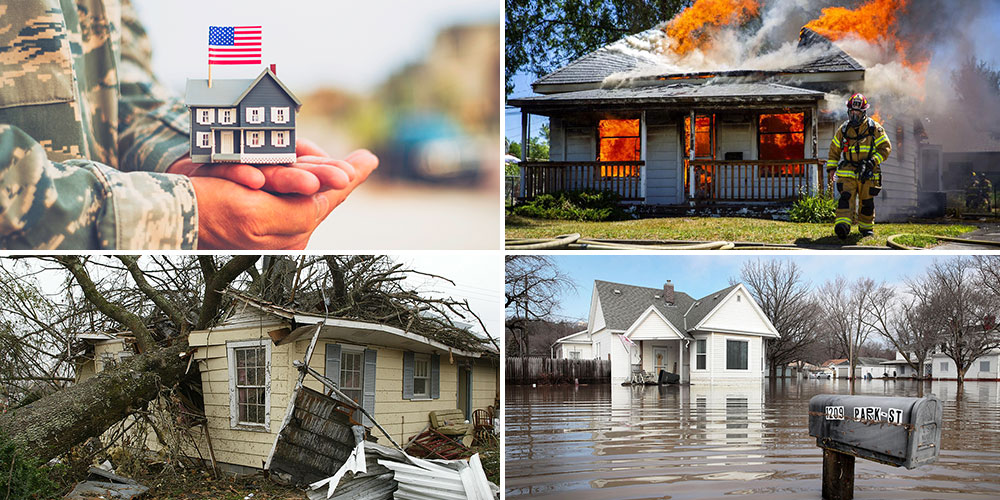 When was the last time you've compared your home insurance rate? Has your current provider approached you with a new quote – the heavily discounted quote they offer new customers? An updated rate? A token of goodwill for your loyalty?
Probably not. Neither did ours.
And we haven't searched for a new one either until we learned of how you can save simply by changing to another company! Homeowners can save more than $500 each year simply by shopping around!
Navigating the home insurance market seems like an undoable task though! There are so many different providers, with different coverage and different prices… fortunately, this amazing "Amazon of Home Insurance" compares rates across all providers for you – at no cost to you whatsoever!
They will always show you the lowest local rates and help you putting money back into your pocket!
11.
Your GI Bill can do much more than you think!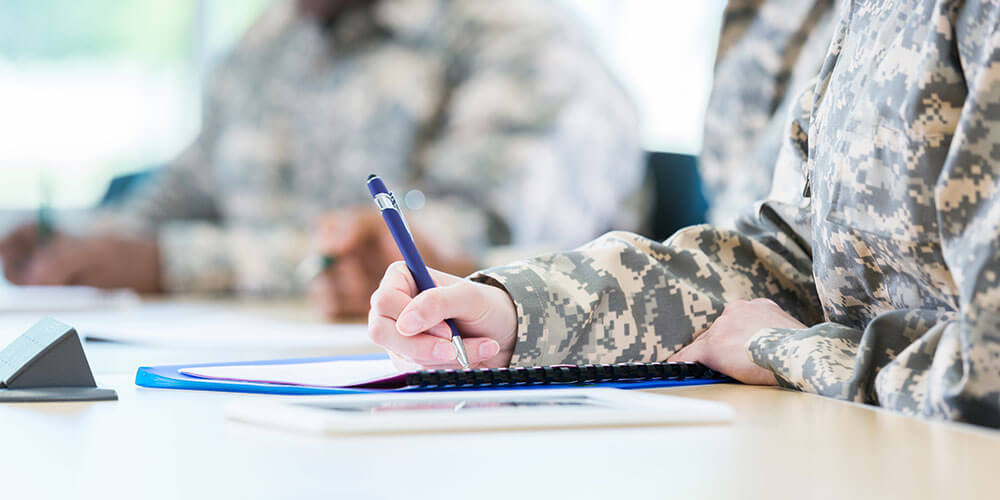 Most people think of college when they hear "GI Bill", but did you know you could use it for many other programs and trainings?
The VA realizes that college is not the right path for everyone and many Servicemembers choose not to take this path. Over the past few years the GI Bill has expanded greatly and now includes things like:
Vocational/Technical Training
Licensing & Certification Reimbursement
On-the-job/Apprenticeship Training
National testing Programs such as SAT, CLEP & AP
Flight & Correspondence Training
Please contact your local VA benefits office or seek the help of your local VSO for more information and assistance with filing a claim!
12.
Military Members & Veterans get the best in Home Security today & get $100 off a Nightvision Video Doorbell + Free Installation!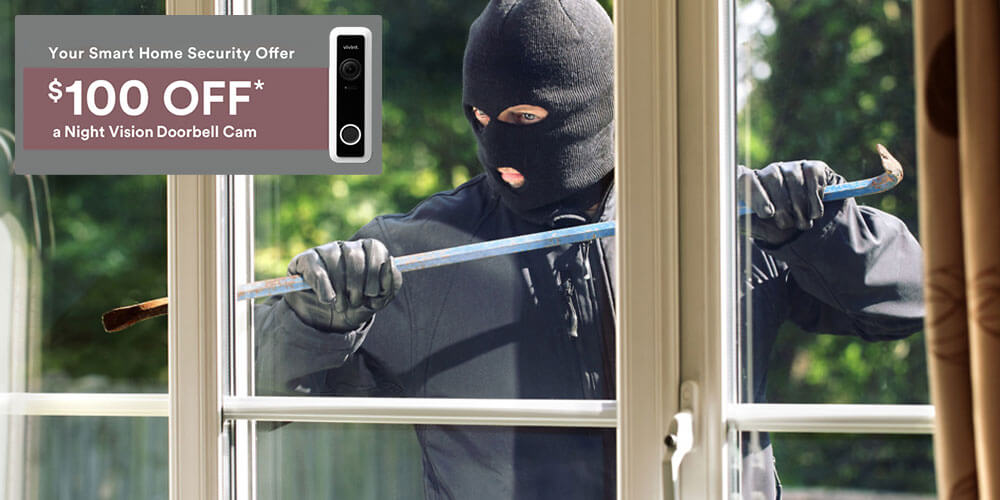 Watching the news only gets your heart rate up… one bad thing after the other, crime rates are rising, porch pirates everywhere – even in the better parts of the city. Everyone needs to start being more aware of their surroundings as our neighbourhoods are getting increasingly dangerous.
We know you – as a (former) Servicemember - can protect yourself and your family, without a doubt. But what happens when you're enjoying a day out and you're not home? When you're on base or on a job?
Take your mind of things!
We've worked out an amazing deal with Vivint to offer you a home security solution including video surveillance, burglary protection & home automation (in case you, your kids or the dog forgets to lock the door) all conveniently controlled from your phone!
As a "Thank You", Servicemembers and Veterans can now claim their Superhero-Savings and get $100 off their Nightvision Video Doorbell, Free Installation & they've scrapped their Activation Fee! This includes a 6-month money back guarantee in case you're not 100% satisfied!
13.
Read This To Get Rid Of Your Excessive Credit Card Debt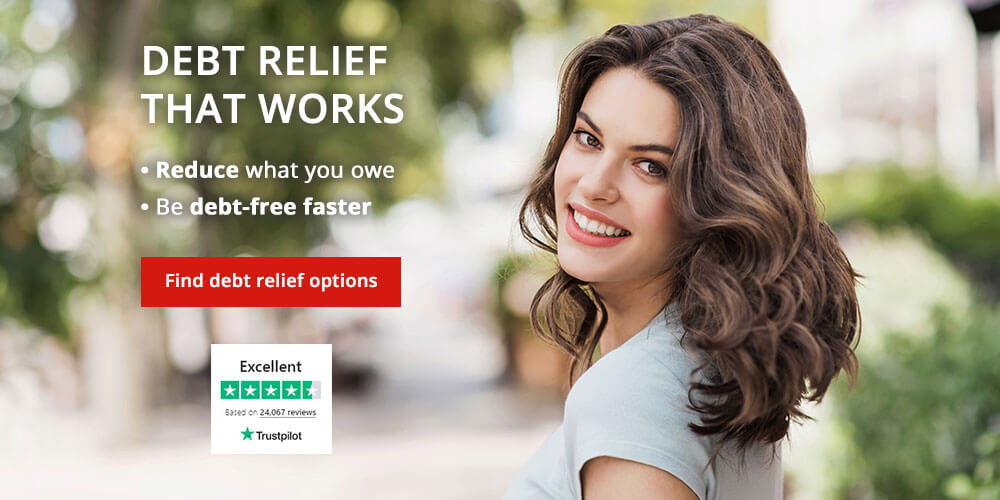 Medical expenses, relocation, an unexpected unemployment or simply bad luck – there are a lot of reasons why upstanding citizens and their families can find themselves in a situation where they had to accumulate an insane amount of debt.
Many find themselves in a vicious cycle of minimum payments that barely cover the interest
Fortunately, the team of Freedom Debt Relief help millions of Americans getting out of the vicious cycle of minimum payments and thus the downward spiral many Americans face when they find themselves in a pile of debt. With the experience of more than $10 Billion in settled debt and 750,000+ clients they work with your creditors to bring down your debt!
Stop worrying about your financial future. It's true, money can't buy happiness, but it can buy you peace of mind and will make you more relaxed. To find out if you qualify simply click on the button and answer a few questions about your debt and financial situation. Stop struggling with your credit card debt and find out how you can tackle it for good - all consultation is completely free and comes with no strings attached!
14.
New Roof Replacement Program puts Veterans & Military first!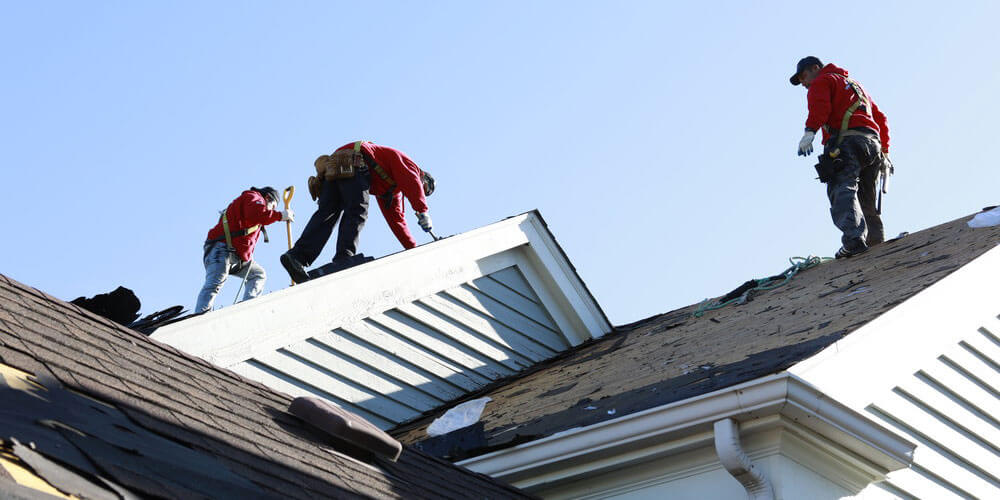 The need for new roofing is more obvious in some cases than others, but the decision is always important. Even a small leak can eat into your insulation and be the reason for mold building up under your roof without you knowing or other tremendous damage. Not to mention the insane heating/cooling costs a badly insulated roof can cause!
Thanks to this new Roof Replacement Program a new roof no longer has to cost your first born! Starting May 1st 2021, Veterans & Active Duty can now apply for this program to 1. get a completely free consultation and 2. Insane discounts!
If you meet one of these requirements:
Active Duty
Veteran
Retiree
Military Spouse
Dependent
And one or more of these:
Roof Older Than 2010
Qualified ZIP Code
Senior 60+
15.
Tricare covers birth control!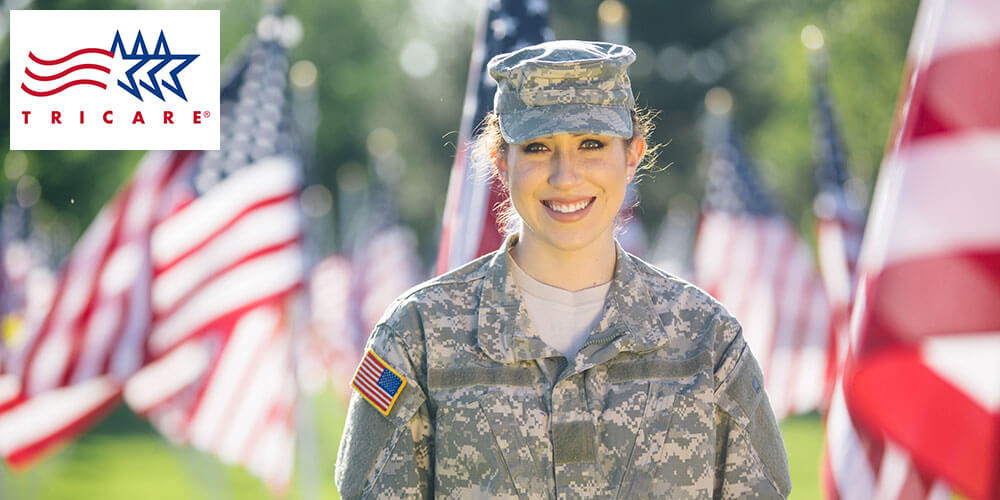 Navigating through the Tricare system can be a pain in the ass and very overwhelming! But some things can't wait – so here's the short answer: YES, Tricare covers birth control.
Tricare covers all birth control methods prescribed by a Tricare-authorized physician – this also includes things like diaphragms, IUDs, implantable contraceptives and surgical sterilization.
There is no cost connected to fill your prescription from a military pharmacy BUT please note if you take your prescription to an off-base Tricare network pharmacy there will be a copay. It's usually $13 for generic & $33 for brand-name. Non network pharmacies are NOT covered.
You can also get your prescription delivered to your home – the copy ranges from $10 for generic to $29 for branded.
Attention Dependants: We should also mention that there is nothing in the Tricare policy about informing parents or sponsors of underage dependents receiving a birth control prescription according to Eileen Huck, deputy director for health care at the National Military Family Association!
This means you can get a birth control prescription without the need to talk about it with your parents!
16.
The RoundUp Cases enter a new round: Pharma giant Bayer has already set aside more than $10 Billion to settle future RoundUp claims!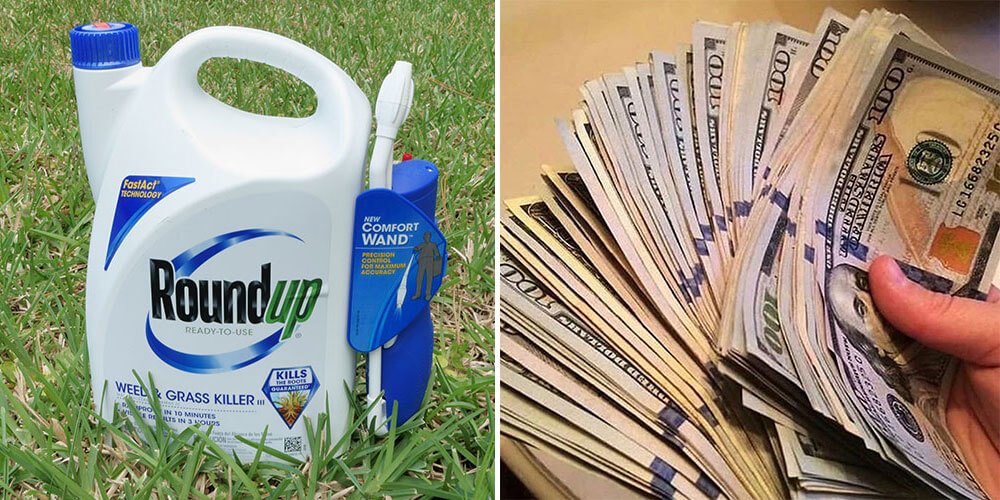 When Bayer acquired Monsanto 2018 they probably didn't think it would cost them billions to settle claims but here we are! German pharma giant Bayer "wants to leave the troubles Monsanto brought to them with RoundUp behind" and has already set aside more than $10 billion to settle future compensation cases.
We're confident you've already heard of the weed killer RoundUp's link to cancer and many who were affected by this have already received compensation. If you have not filed a claim, now is the time to do so.
Most common cancer types caused by RoundUp:
Non-Hodgkin's Lymphoma
Lymphocytic Leukemia
CLL or ALL Leukemia
B or T cell Lymphoma
Hairy cell Lymphoma
Mantle cell Lymphoma
And more
Victims and their families who have used RoundUp in the past and have later developed cancer can get in touch today for a 100% confidential and free, no obligations case review!
17.
Attention Zantac Users: Defense Health Agency urges Beneficiaries to stop taking Zantac immediately due to link to Cancer!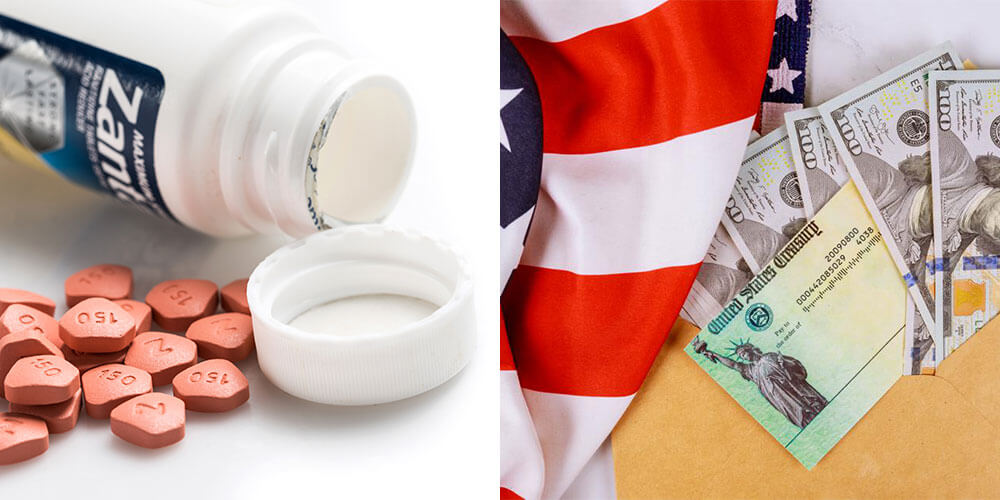 Zantac has been one of the most prescribed drugs in the military history – with many Veterans and active Military Members having received countless prescriptions since 1983. Now, new research and investigation by the FDA shows Zantac is linked to cancer and the manufacturer knew about the risk but failed to inform both the Military and the public!
Many affected Veterans & Servicemembers are now banding together to file for a compensation. Considering the significance and how lawsuits like this went in the past, experts expect a significant compensation!
We believe everyone who used Zantac and has suffered from cancer is entitled to a significant compensation and urge everyone to file a claim!
These are the most – but not limited to – types of cancer Zantac has caused:
Prostate Cancer
Breast Cancer
Bladder Cancer
Liver Cancer
Stomach Cancer
Esophageal Cancer
And many more
18.
Here's one for our Veteran & Military Homeowners – you'll never have to clean your gutters again!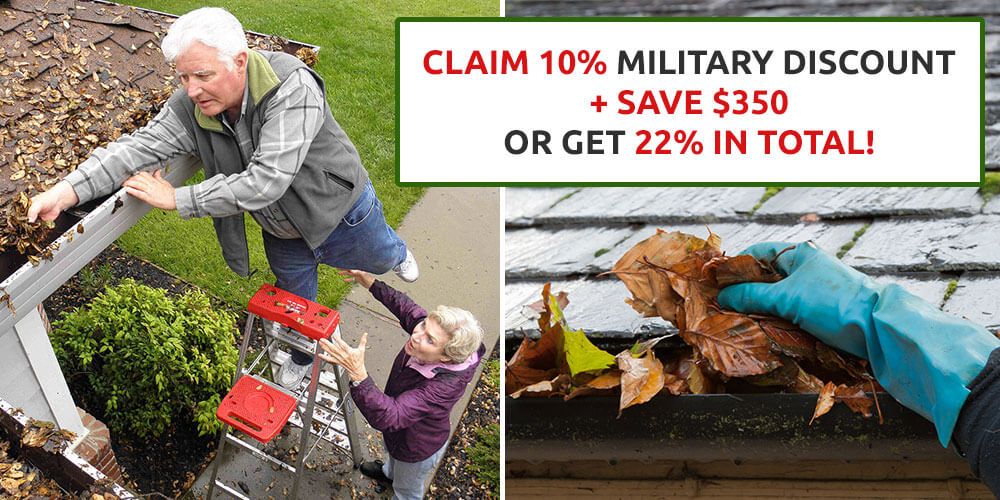 Maintaining your gutters is not only an annoying and tedious task, but also one of the main reasons for your home rotting away without you knowing it! When improperly installed, clogged or damaged water can get into your wall, leading to all kinds of issues. From weakening the structural integrity to causing mold to grow.
Cleaning your gutters is much more dangerous than you think!
Here's a weird statistic: In 2020 more than 90,000 people received emergency room treatment from gutter-cleaning related injuries.
Now, hiring professional cleaners instantly comes to mind when thinking about not doing this task yourself but have you heard of LeafFilter yet? The amazing people over at LeafFilter have developed an award-winning and patented solution to prevent clogged gutters! Which means after installation you will never ever again need to worry about cleaning your gutters again.
We've convinced them to extend their fall offer into 2021 for Veterans & Servicemembers!
You can now either claim 22% in total (10% military + 12% summer discount) or 10% & get $350 off! We've talked to a representative and they told us all you need to do is mention you're either active duty or a Veteran to claim their year-round 10% military discount!
19.
2021: Americans can now get rid of their unfair timeshare contracts!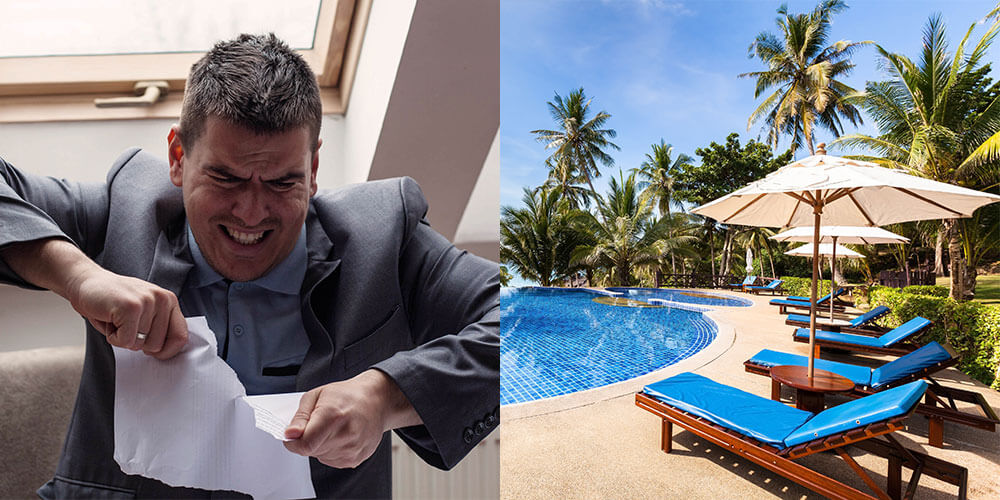 The world is facing an unprecedented crisis like no other right now… travel has come to a stop and most people can't even get into another country right now. Most have lost the freedom to travel and utilize their previously acquired timeshare – if they even like it and have not been ripped off.
Everyone knows these sleezy salesmen talking you into how easy it is to get a timeshare and what an amazing opportunity this is, but in most cases it turns out to be a nightmare! And have you ever tried getting out of a timeshare? It's easier to get out of your student debt for Christs sake!
Fortunately, this amazing new program lets Americans sell or rent out their timeshare instantly! Simply get in contact today for a completely free and no obligations consultation and get rid of your annoying old timeshare that you can't even use!
20.
A token of appreciation: These restaurants offer nation-wide discounts to Veterans & Servicemembers!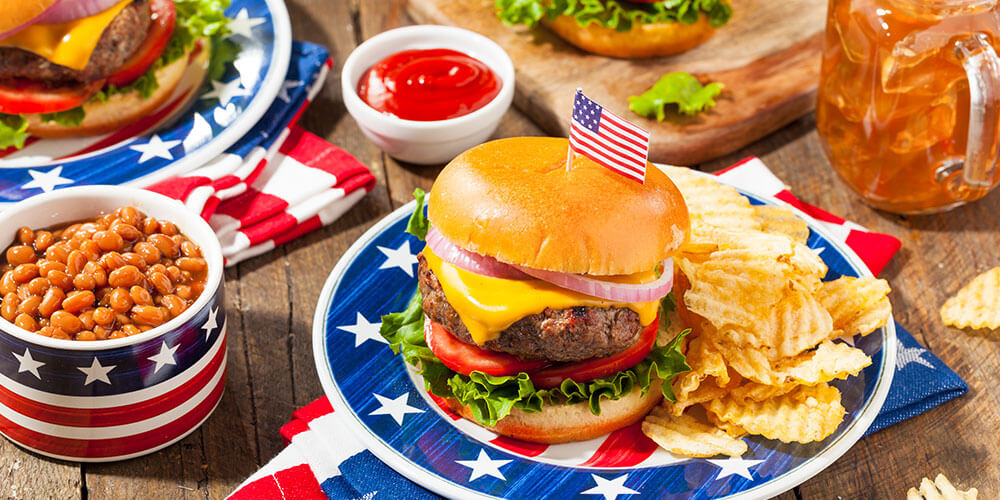 Everyone needs to eat – and while it's not much and no one expects them we really appreciate these brands for their little "Thank You"! Please keep in mind most locations require you to bring a valid form of identification and offers might vary!
Burger King: 10% off military discount just show proper ID
Carl's Jr.: Discount varies, simply ask and have a valid military ID with you
Chick Fil A: Varies, Discount with ID card (location dependent), discount varies, simply ask and have a valid military ID with you
Chipotle: Discount varies, simply ask and have a valid military ID with you
Cinnabon: 15% off at participating locations with a valid military ID
Dairy Queen: Get a 10% off your food and ice cream at select Dairy Queen locations. Must have valid military ID
Del Taco: 50% off at participating locations with valid military ID
Denny's: 10% Discount simply ask and have a valid military ID with you
Dunkin' Donuts: Veterans advantage members save 10% on all online orders. They also send free coffee to the troops overseas
Hard Rock Café: Get a slick 15% off discount when you show your military ID
IHOP: 10% off your entire meal when you show your military ID to your IHOP server
Margaritaville: 10% off with valid military ID
McDonald's: Discount varies, simply ask and have a valid military ID with you
Panda Express: 10% military discount for active personnel. Just flash your ID before ordering your tasty grub
Popeye's: 10% off with a valid military ID
Taco Bell: Discount varies, simply ask and have a valid military ID with you
Texas Roadhouse: Get up to 20% off your bill total with your active military ID. Discount varies by location, ask your server
Bonus
Never again miss new deals – subscribe to our newsletter!

Enter your email address below to subscribe to our newsletter and never miss any deals.